EVENTS.
UPCOMING OPAS EVENTS.
Interested in hosting a Paint Out? Need some guidance on how or when? Contact our temporary Paint Out Coordinator, Doreen St. John.
July 10, 2019 – Nelson-Kennedy State Park
Address: 12440 OH-282, Garrettsville, OH 44231
OPAS Host: Robin Borer
Timing: Meet at 8:30am; Paint 9 am -1 pm, or until done
Meet at 830 am at first picnic area upon entering park. Sign will be posted.
Brown bag lunch recommended
The Grand River Valley painters in NE Ohio invite all Youngstown, Akron, and Cuyahoga Valley area painters to Nelson's Ledges on Wednesday July 10 for a multi-group paint out event.
June 29-30 and July 13-14, 2019 – Beautyview Gardens
Address: 686 Beautyview Ct., Columbus, Ohio 43214
RSVP: Please let Bob and Susan Cochran know if you plan to come paint
Timing: Gardens are open 10am – 3pm
We can only accommodate 5-6 artists each date to allow room for guests to view the gardens and the artists. Please RSVP to the email above so they know who and how many artists to expect on each date. They specialize in daylily's and they will be at their peak those two weekends.
July 13, 2019 – Combined OPAS & IPAPA Paintout at Richmond, IN
Host: Richmond Museum of Art
Address: Richmond Art Museum, 350 Hub Etchison Pkwy, Richmond, IN 47374
Painters, must RSVP at 765-966-0256 or email bailey@richmondartmuseum.org
EVENT:            2019 RAM PAINT OUT
VENUE:              RICHMOND ART MUSEUM, 350 Hub Etchison Parkway, Richmond, Indiana  47374
DATES:               Saturday, July 13th
TIMES:             8 AM – 4PM   SHOW AND SALE: 4PM – 6PM
DESCRIPTION:   RAM hosts a joint paint out inviting members of both the Indiana Plein Air Painters Association (IPAPA) and the Ohio Plein Air Society (OPAS) to come to Richmond and paint!  Join us as nearly 100 artists scatter across Richmond and the surrounding countryside for a day of study, painting and networking!  This paint out is a fun, light-hearted, informal affair, so come prepared to enjoy!  If you are not an artist, please go out and look for the artists on location throughout Richmond!  See what they are doing and watch the painting process!
 After a great day of painting out, the artists will reconvene at RAM at 4PM and set up a display of wet paintings, fresh off the brush and will offer them for sale to the public!  Don't miss out on this opportunity to buy original art from many of the best plein air artists in Indiana and Ohio!
Painters, must RSVP at 765-966-0256 or email bailey@richmondartmuseum.org
Meeting Place / Registration:  Richmond Art Museum
Locations of interest – Maps provided at registration
SHOW AND SALE:
Time:  4 PM – 6PM
Location:  Richmond Art Museum Grounds
RICHMOND ART MUSEUM
350 Hub Etchison Parkway
Richmond IN  47374
(765) 966-0256
July 14, 2019 -Buckeye Lake Yacht Club – Classic Car Show
Address: Buckeye Lake Gallery, 5092 Walnut Road, Buckeye Lake Ohio,
OPAS Host: Tonya Ramsey
Timing: 9am – 2pm, wet paint sale at the gallery from 2-4pm
Rain Date: July 21, same time
This is a great opportunity to paint at Buckeye Lake with a good audience present. There will be a classic car show from 11am – 4pm at the Buckeye Lake Yacht Club which is across the street from the gallery.
Meet at the gallery around 9am and then venture out to paint. A few close paintings locations include; State Fish Hatchery lands (ponds, covered bridge), Liebs Island State Park (fishing pier, boats, cottages) Cranberry Bog and of course, Buckeye Lake.
We will set-up for a wet paint sale on the lawn of the gallery from 2-4pm. Please bring your own easels for display of your work. All sales will be handled by the artists. The gallery will not be responsible for loss, damage or the sale of artwork.  In case of rain, the sale will be inside the gallery. In this case all art must be framed and wired for hanging.
PARKING:
There is no parking available at the Yacht Club, but there is parking nearby:
North Shore State Park Boat Launch: 69-73 Mill St, Buckeye Lake, OH 43008
Chuck's Barber Shop: 5158 Walnut Rd/OH-79, Buckeye Lake OH 43008
parking lot in the front of 5181 Walnut Rd/OH-79, Buckeye Lake OH 43008
Staffing Solutions: 5097 Walnut Rd/OH-79, Buckeye Lake, OH 43008
Buckeye Lake Gallery: 5092 Walnut Rd/OH-79, Buckeye Lake OH 43008 (only four spots)
Remember- – If it is raining on the 14th – car show and paint out rescheduled to July 21
Here are a few website links to give you an idea about the location:
buckeyelakeyc.com/events/blyc-car-show/
https://www.buckeyelakegallery.com/
https://explorebuckeyelake.org/
Aug. 3, 2019 – Snyder Park Garden and Arboretum in Springfield
Address: 1900 Park Street, Springfield, Ohio
OPAS Host: Diana Hoke with Clark County Master Gardeners; Rita Lane & Susan Smith
Timing:  9 am -2 pm
Third Annual Jubilee to celebrate the gardens
Third Annual Jubilee to celebrate the gardens
We would love to have the members of the Ohio Plein Air Society painting on site Aug. 3, 2019 as a part of our celebration.
Bring whatever equipment you need including chairs.
Contact information for the Clark County Extension Office is 937-521-3860.
Pam Bennett and Rich Pearson are the OSU staff members in charge of the Master Garden Program.
Oct. 19, 2019 – Litzenberg Memorial Woods, Findlay, Ohio
Address: 1900 Park Street, Springfield, Ohio
OPAS Host: Sharon Hammer Baker
Timing: 9am – 4pm, see details below for breakdown

Celebrate early autumn in northwest Ohio!
Celebrate early autumn in northwest Ohio!
Join us for the sixth annual Hancock Park District Plein Air Paint-Out at the historic Litzenberg Memorial Woods, 6 miles west of Findlay on SR 224
Artists in all plein air media are welcome
9-10 am          Registration/Check-in at the barn
9-12                 Paint in your choice of 1840s farmstead, garden, meadow, prairie, Woods, or river bottom
12-1 pm          Lunch*
1-3                   Paint
3-4                   Gathering in the barn to share the day's works with other artists and park visitors
More Info…
*Bring your own lunch and join other artists in the barn or visit restaurants in Findlay
In case of rain, there are several sites under cover where you can work
Restrooms, snacks and beverages available all day at the barn
The paint-out this year is in conjunction with the annual Autumn Fest featuring costumed interpreters and historic craft demonstrations
This is a non-competitive event and there is no registration fee
RSVP: To pre-register or for more information contact Sharon Hammer Baker: bakerartstudio@gmail.com
The Ohio Plein Air Society Juried Show in Mansfield, OH
Painting in the Elements: Select Plein Air Paintings by Members of the Ohio Plein Air Society
At the Mansfield Art Center
A Juried, Plein Air Gallery Exhibition
Sunday, June 28, 2020 to Sunday, July 26, 2020
ENTRIES:
Entry Deadline: May 4, 2020
Images – Maximum: 3 images
Entry Fee: $30.00


CALL FOR OPAS ARTISTS:
This juried event will celebrate the plein air tradition by exhibiting, promoting, and selling an exclusive group of works painted outdoors in the true spirit of plein air painting. Our juror will select the finest 
plein air works from members of the Ohio Plein Air Society. We will celebrate at an opening on 
Sunday, June 28, 3:00 – 5:00 PM. Awards at 4:00 pm.
There is no theme for this show. Please submit your very best plein air work.
Don't miss this unique opportunity to add a prestigious fine art gallery exhibition to your artist resume.
ENTRY DEADLINE:
All entries must be submitted via Online Juried Shows (www.onlinejuriedshows.com) 
 by May 4, 2020. An entry start date has not been determined.
Artists MUST be members of the Ohio Plein Air Society to submit their works. 
 Go to www.ohiopleinairsociety.com for membership information.

ENTRIES AND FEES:
A non-refundable application fee of $30 will be collected from each artist submitting their works.
This fee is payable online only by credit card via Online Juried Shows (www.onlinejuriedshows.com)
• Each artist may submit a maximum of 3 painting images
This is strictly a juried show
CONDITIONS OF ELIGIBILITY:
All submissions MUST BE ORIGINAL PLEIN AIR PAINTINGS 
 (at least 90% done on location, outside, from direct observation)
Paintings should be completed during the calendar years of 2018 to May 4, 2020
Our juror will be choosing works they feel best represent the spirit of PLEIN AIR
Please submit your best PLEIN AIR work only, no studio work
All artwork MUST BE framed and wired securely for hanging in a fine art gallery setting
Works on paper and mediums susceptible to smearing/smudging MUST BE protected under 
 glass or plexi-glass.
Size limit: artwork cannot exceed 48" on the longest side
The Mansfield Art Center reserves the right to reject any artwork deemed improperly 
 framed or improperly prepared for hanging.
Any work accepted to the juried show MUST BE present for the duration of the scheduled exhibition
JURYING PROCESS:
Juror: Larry Churski
All paintings submitted for judging will be reviewed by our juror between the dates of 
 May 4, 2020 and May 18, 2020
Each artist member may submit up to 3 paintings to be judged.
Each painting is judged on an individual basis and, therefore, considered on an individual basis 
 for exhibition as well, not as a group
Selections will be announced to ALL ARTISTS, regarding paintings selected or not, 
 via Online Juried Shows by June 1, 2020
DELIVERY OF ACCEPTED PAINTINGS:
Drop-Off dates are Friday, June 12, 2020, from 1-5 pm and
 Saturday, June 13, 2020, from 1-5 pm
Please include name, title, sale price and insured price on a label on the back of the painting
No shipping of paintings to the museum is allowed
Please work together with others in your area for delivery and pick-up
ART SALES:
A predetermined sales price MUST BE provided by the artist for each painting submitted to the show
If the painting is not for sale, we still need an Insurance value for the painting
An exhibition guide will list prices, and all sales will be handled by the Art Center
A 40% commission will be deducted from the sale price of any work sold during the show
Prior to receiving the money from a sale, the artist must complete a 2020 W9 form for tax purposes
The artist will receive 60% of all sales and will be paid at the show's completion via check and mailed to
the address provided in the artist's application
EXHIBITION CLOSE AND RETURN OF UNSOLD WORK:
The exhibition officially ends Sunday, July 26, 2020
• Pick-up date is Tuesday, July 28, 2020, from 3-7 pm
Any work not picked up will wind up at Robin's house
IMPORTANT DATES SUMMARY:
5/4/20 – All entries are due via Online Juried Shows.com

5/18/20 – Juror deadline to review submissions

6/1/20 – Selections announced via Online Juried Shows.com
6/12-13/20 – Selected paintings MUST BE dropped off at The Mansfield Art Center
6/28/20 – Opening of the show
6/28/20 – Opening reception from 3:00-5:00 pm at The Mansfield Art Center
7/26/20 – Show concludes.

7/28/20 – Pick up unsold Art at The Mansfield Art Center
IMPORTANT INFORMATION:
Address for The Mansfield Art Center, 700 Marion Ave. Mansfield, Ohio 44906
Hours and phone for the Art Center: Tuesday – Sunday 11am – 5pm | 419.756.1700
The OPAS chair for this show is Robin Roberts
The Ohio Plein Air Society Juried Show in Canton, OH
Show name to come
At the Canton Museum of Art
A Juried, Plein Air Exhibition
Aug. 2021 to Oct. 2021
The 16th Annual Ohio Plein Air Competition is in Cincinnati, Ohio, Sept. 26-29, 2019
OPEN TO ALL ARTISTS
PAINTING AREA
Hamilton County is 413 square miles of painting opportunities. Boasting a great series of parks
and nature preserves (www.greatparks.org), the major urban center of Cincinnati, three major rivers, farms and great hilltop vistas, everything you would ever want to paint is here! Explore pure nature scenes, contemporary or historic architecture, bustling urban markets and public spaces, and more. In the village of Mariemont, less than 10 miles east of downtown Cincinnati, the Woman's Art Club Cultural Center (The Barn) will be our headquarters for the weekend. In order the include the very paintable town of Milford, the painting area will be extended on the east side to include the strip inside the 275 loop.
COMPETITION FEES (non-refundable)
OPAS Members – $50
Non – OPAS Members – $80
QuickDraw Competition (optional) – $10 cash on the day of the event
AWARDS
Best of Show $1,000, First $750, Second $500, Third $350, Artists' Choice Award $300, and up to five Honorable Mentions at $150 each.
QuickDraw winner receives amount collected ($10 cash to particpate)
Several "Awards of Excellence" will be announced at the Awards Presentation on Sunday.
CHECK-IN & STAMPING
Check-in and get surfaces stamped on Thursday evening, September 26 from 6:00pm – 8:00pm at The Barn allowing two days plus an evening of painting.
Check-in and stamping will also be done on Friday and Saturday mornings from 8:00 – 10:00 am at The Barn.
Artists must be pre-registered, checked-in, and have their painting surfaces stamped before painting. Unstamped surfaces will NOT be eligible for judging or for the Wet Paint Show & Sale. OPAS will stamp only plain, unpainted canvas, panels, or water media/pastel paper or paper/board supports. Surfaces may be toned with a uniform ground.
WET PAINT SHOW & SALE
All sales go through The Barn. Sales during the competition and Wet Paint Show & Sale are subject to a 30% commission.
There will be a designated area for participating artists to show and sell other paintings done during the competition weekend on Sunday, Sept. 29 at The Barn.
Only work completed during the Ohio Plein Air Competition will be eligible for the Wet Paint Show & Sale.
Download the Prospectus as a PDF:
Mail check with completed Entry Form to arrive by Monday, September 23 to: Competition Entry, Ohio Plein Air Society, P. O. Box 14926, Columbus, OH 43214
Daily Itenerary – Sept. 26-29, 2019 (subject to change)
THURSDAY, SEPT. 26 – EARLY STAMPING
6:00pm – 8:00pm – Artists will be able to check-in and get surfaces stamped early.
GO OUT AND PAINT ON THURSDAY NIGHT or get out early on Friday.
FRIDAY, SEPT. 27 – COMPETITION PAINTING
8:00am – 10:00am – Check-in/Stamping at The Barn
SATURDAY, SEPT. 28 – COMPETITION PAINTING
8:00am – 10:00am – Check-in/Stamping at The Barn
7:00 – 9:00pm – Pot Luck Dinner and Social with door prizes at The Barn
SUNDAY, SEPT. 29 – COMPETITION (Times are subject to change)
9:00am – 10:00am – Competition Painting Delivery to The Barn IMPORTANT: If your painting is not delivered by 10:00am it will not be entered in the judging
10:00am – 10:30am – QuickDraw Registration
10:30am – 12:30pm – QuickDraw Competition IMPORTANT: You must return with your painting BEFORE 12:45pm to be eligible
10:00am – 11:30am – Judging for Ohio Plein Air
12:00pm – 2:00pm – Competition exhibit area open for public viewing
12:45pm – 1:00pm – Judging for QuickDraw
1:00pm – Awards Presentation
10:00am – 2:00pm – Wet Paint Show & Sale
Only works created over the weekend (with stamp) are eligible for the Wet Paint Show & Sale
OUR JUDGE – Timothy Horn

Timothy Horn was born and raised in the small town of Yellow Springs, Ohio, and graduated from the Cooper Union School of Art in New York City in 1984, with a focus in graphic design. After finishing school, he worked at several design firms in New York before moving to San Francisco in 1992, where he continued to work as a designer. Horn took his first painting class in 1998, followed by another in the fall of 1999, and within a year he knew he had found his calling. He began painting more and more, and doing less and less graphic design until the fall of 2006 when he closed his design business entirely.
He now paints full-time and lives in the the small town of Fairfax where he is drawn to the everyday scenes of the rural areas in Marin and Sonoma Counties — the old buildings that have evaded development, the workings of ranch life, the old cars and trucks that continue on, or sometimes simply the play of light and shadow across planes of weathered color. Horn wants to create paintings that tell his story, that express his observations, "paintings that feel 100% Me".
His work has won numerous awards, has been featured in several magazines, and was on the cover of Southwest Art in 2012. He participates in several annual group shows, and is currently represented by four galleries. Every year, Horn teaches 4 – 6 painting workshops around the country and abroad. He is an Artist Member of the California Art Club, and a Signature Member of the Oil Painters of America.
Tim will be running a workshop hosted by OPAS Sept. 30 – Oct. 2, 2019, titled, "Capture the Light!"   For more visit www.OhioPleinAirSociety.com for more info or to register online.
[/fusion_toggle][/fusion_accordion]
A 3-day WORKSHOP with Artist, Timothy Horn
"Capture the Light!"

WHEN? Monday, Sept. 30 through Wednesday, Oct. 2, 2019
WHERE? Home base will be at The Barn, Woman's Art Club Cultural Center, 6980 Cambridge Avenue, Mariemont, OH 45227
HOW MUCH? $495 for OPAS Members, $540 for Non-OPAS Members
The primary focus of this 3-day workshop will be on how to convey the sense of strong sunlight in your paintings
by identifying, clarifying and establishing proper value relationships. Exercises will be used to help simplify these concepts. We will learn to utilize value patterns to aid in developing successful compositions. There will be discussions on materials, scene selection and brushwork. During the workshop, I will do a demonstration painting each day, and work with students individually on their paintings throughout the rest of the day. I will also present a slide show, using examples of my work to illustrate key concepts.
The workshop is geared toward advanced beginner, and intermediate painters working in oil.
We'll be spending about half our time in the studio, and (weather permitting) the other half, painting outdoors nearby.
www.timhornart.com
There are two ways to register and pay below. You can register & pay online! We make it easy to register and pay in full online with any major credit card or with PayPal. You can also register or pay a deposit by printing and filling out the registration form by clicking on the "Download Form" button and mail your check or money order, payable to OPAS  to: OPAS Treasurer, P.O. Box 14926, Columbus, OH 43214
Teachers
The following OPAS members teach classes, workshops and / or demos. Please contact these OPAS members directly to be added to their mailing lists.
16th Annual Historic Dublin Paint Out, Saturday, June 15, 2019
En Plein Air painting competition in historic Dublin, OH
For More Information and to Register
______________________________________________
12th annual Art on the Beach
The Logan County Art League is sponsoring the 12th annual Art on the Beach held at Oldfield Beach at Indian Lake, Lakeview, Ohio on June 22nd and 23rd, 2019. We are searching for art vendors and fine craftsmen.
There will be fine art exhibits, beautiful crafts from experienced craftspeople, live entertainment, and food vendors of all types.
We have attached the Art on the Beach application form for those interested in participating. If you have any questions, please contact Andrea Earick, earicka@gmail.com or 937-602-3032.
Thank you for your support.
Andrea Earick
Art on the Beach Chairperson
The Logan County Art League
______________________________________________
2019 Lakeside Plein Air Festival
July 19-21, 2019
Hello Artists!
We have been busy since wrapping up the 2018 season this fall and jumped right into planning for the upcoming season. We are already anticipating another banner year. We are able to offer 25% off your hotel stay while you are here in Lakeside for the Plein Air Art Festival. It is our hope that this makes it a little more economical to come and participate.
We are happy to offer online registration this year. The online application will streamline the registration process for you. There is nothing to mail or email back to me. You will receive a confirmation email after submitting. Closer to the date of the event additional information will be sent via email.
To register for the event, simply click on this link, https://www.lakesideohio.com/calendar/event/14857/ and scroll to the bottom of the page. You'll just fill in the information and click submit.
Let me know if you have any questions!
Thank you,
Casie Eller
Lakeside Chautauqua, Programming Manager
236 Walnut Ave., Lakeside, OH 43440
(419) 798-4461, ext.347
www.lakesideohio.com
______________________________________________
Ohio State Fair Plein Air Competition
July 24-26, 2019 in Columbus, Ohio
OPAS is a sponsor for this competition. Please see the prospectus (Attached here) for detailed information. Deadline to enter for $50 is May 29. Price to enter includes fair admission and parking for three days. You can still register after that, but the price goes up to $80. Our very own Debra Joyce Dawson is the 2019 Judge. All links for registering are in the prospectus. All other Fine Art info going on with the fair is also in the prospectus.
______________________________________________
Piqua Arts & Ale Festival
Sept. 21, 2019
Piqua Arts Council in Piqua, OH is accepting entries for their 2019 Piqua Arts and Ale Festival. The jury fee is $10 and the booth fee is only $25. Piqua Arts Council believes that they're in the business to serve the interest of the artists and has kept the fees for their show extremely low for artists.
In addition to arts and craft vendors, there will be live music all day, Ohio craft beers, food trucks, a plein air painting competition and activities for kids. The event runs from 10am – 8pm, but vendors can pack up anytime after 6pm.
For more information, visit http://www.piquaartscouncil.org/piqua-arts-festival.html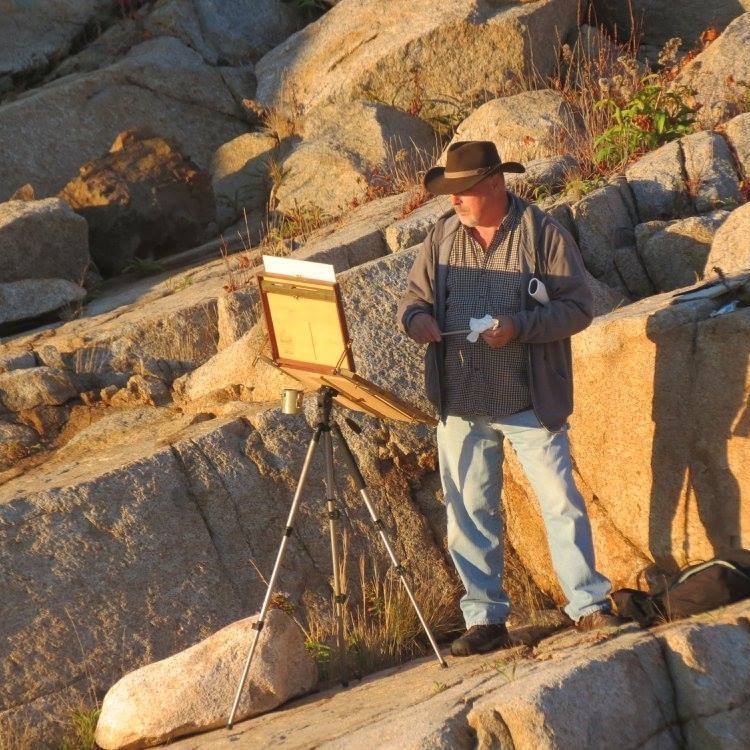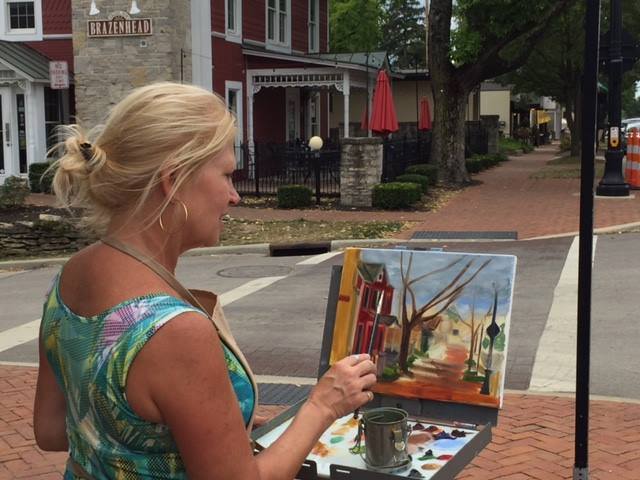 Join.
BECOME A MEMBER TODAY.
The Ohio Plein Air Society is a collection of artists and art lovers sharing a common interest in outdoor painting. While we recognize that all art is important, as a group we focus on painting, drawing, and other art forms completed on site, from direct observation, and outdoors. Our admiration for the world around us gives us reason to explore through art the diversity and uniqueness of Ohio's landscapes, cityscapes, lakes, rivers, and streams, and beyond.  As a non-profit organization, OPAS welcomes and supports artists, patrons, educators, and enthusiasts of all ages and skill levels, backgrounds and interests. We come together to paint and learn, to work in a supportive atmosphere, and to encourage each other by scheduling paint outs, workshops, competitions, critiques and group exhibitions. Each member may be as active as he or she chooses to be.
OPAS is proud to be at the forefront of the resurgent plein air movement in the United States. Our members now come from nearly every county in Ohio, and from each of the surrounding states.
Members.
SEE OUR MEMBERS.
GALLERIES.
CARRIE LACEY BOERIO
ROBIN BORER
MARTHA O. CARMODY, AIS
MARY ANN CLADY
CYNTHIA DAVIS
JEFF A. EVANS
MARY HOLOBAUGH
ALICE JONES HAUSER, OPA
REBECCA HAWKINS
CAROLYN LEWIS
ROBIN ROBERTS
TAMAR RUDAVSKY
CRAIG A. STAUFER
JOHN K. VICTOR

ROSTER.
For a full list of our entire member roster, please click here.
LENDING LIBRARY
As an OPAS member, you will have access to our lending library!
Click here to see the titles available as a member of OPAS.
Ohio Plein Air Society Officers
Robin Roberts – President
Ann Grimaldi – Vice President
Bridgette Turner – Treasurer
Doreen St. John – Board Secretary
Mary Ann Clady – Membership Secretary
Tamar Rudavsky – Librarian
Carol Cosgrove – Paint Out Czar
Trustees
Chris Leeper, Mary Ann Clady, Robin Roberts, Tamar Rudavsky, Doreen St. John, Bridgette Turner, Jeff Stahler and Mary Jane Ward
Founding Members:
Richard Canfield, Kay Michelle Darling, Debra Joyce Dawson, Mark Gingerich, Tom Harbrecht and Richard Otten
Groups.
PLEIN AIR GROUPS.
These groups paint en plein air around Ohio on a regular basis. If you are looking for a group to paint with, try one of these:
LOCATIONS.
Grand River Valley Painters – (New for 2019) Serving artists in Lake, Ashtabula and northern Geauga counties.
To be added to the local email distribution, contact Robin Borer at aprfoolgal@gmail.com
Inaugural Paint Out Sat. May 18, 9am-1pm (Rain date: Sun May 19, 9am-1pm) at Chair Factory Falls. See website for details.

Additional paint out dates will be sent to members on the local distribution list, now forming.
Central Ohio Plein Air Painters (COPA)
– COPA Schedule
Eastern Ohio Plein Air, endorsed by the Youngstown Davis YMCA
SouthWest Ohio Plein Air  (SWOPA) Painters
Plein Air Artists of the Western Reserve
This is a loose knit group of plein air artists that meet every Monday morning for breakfast, and then go and paint in the Marblehead area.
More coming as we hear about them
If you are a leader of one of these groups in Ohio, or know who is, please
contact me.
Sponsors.
SUPPORT PLEIN AIR PAINTING.
We really appreciate all of our generous sponsors. We'd like to send a HUGE thank you to each and every one of them!