EVENTS.
UPCOMING OPAS EVENTS.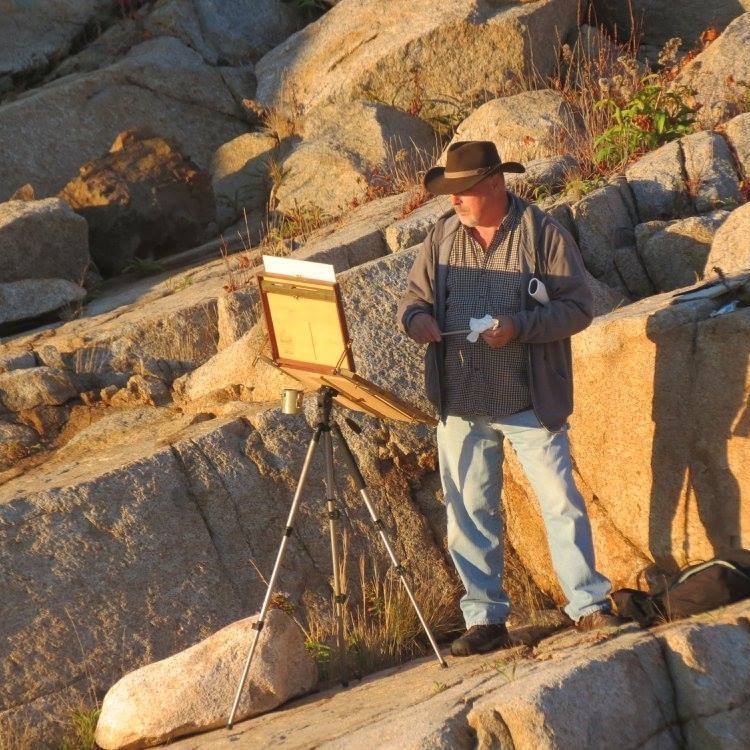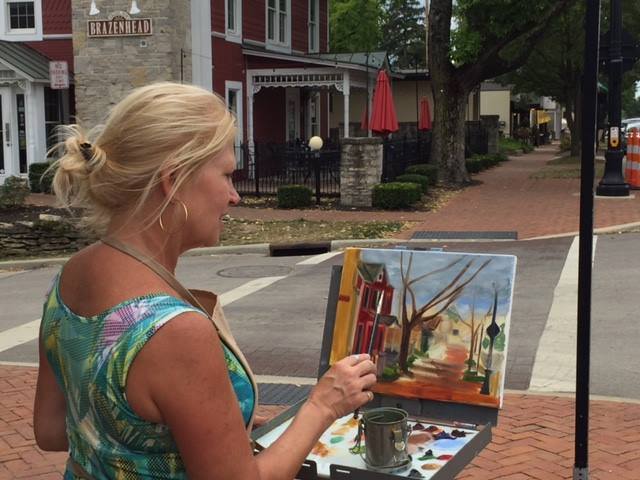 Join.
BECOME A MEMBER TODAY.
The Ohio Plein Air Society is a collection of artists and art lovers sharing a common interest in outdoor painting. While we recognize that all art is important, as a group we focus on painting, drawing, and other art forms completed on site, from direct observation, and outdoors. Our admiration for the world around us gives us reason to explore through art the diversity and uniqueness of Ohio's landscapes, cityscapes, lakes, rivers, and streams, and beyond.  As a non-profit organization, OPAS welcomes and supports artists, patrons, educators, and enthusiasts of all ages and skill levels, backgrounds and interests. We come together to paint and learn, to work in a supportive atmosphere, and to encourage each other by scheduling paint outs, workshops, competitions, critiques and group exhibitions. Each member may be as active as he or she chooses to be.
OPAS is proud to be at the forefront of the resurgent plein air movement in the United States. Our members now come from nearly every county in Ohio, and from each of the surrounding states.
Members.
SEE OUR MEMBERS.
GALLERIES.
CARRIE LACEY BOERIO
ROBIN BORER
MARTHA O. CARMODY, AIS
MARY ANN CLADY
CYNTHIA DAVIS
MARY HOLOBAUGH
ALICE JONES HAUSER, OPA
REBECCA HAWKINS
CAROLYN LEWIS
ROBIN ROBERTS
TAMAR RUDAVSKY
CRAIG A. STAUFER
JOHN K. VICTOR

ROSTER.
For a full list of our entire member roster, please click here.
LENDING LIBRARY
As an OPAS member, you will have access to our lending library!
Click here to see the titles available as a member of OPAS.
Ohio Plein Air Society Officers
Robin Roberts – President
Ann Grimaldi – Vice President
Bridgette Turner – Treasurer
Doreen St. John – Board Secretary
Mary Ann Clady – Membership Secretary
Tamar Rudavsky – Librarian
Carol Cosgrove – Paint Out Czar
Trustees
Chris Leeper, Mary Ann Clady, Robin Roberts, Tamar Rudavsky, Doreen St. John, Bridgette Turner, Jeff Stahler and Mary Jane Ward
Founding Members:
Richard Canfield, Kay Michelle Darling, Debra Joyce Dawson, Mark Gingerich, Tom Harbrecht and Richard Otten
Groups.
PLEIN AIR GROUPS.
These groups paint en plein air around Ohio on a regular basis. If you are looking for a group to paint with, try one of these:
LOCATIONS.
Grand River Valley Painters – (New for 2019) Serving artists in Lake, Ashtabula and northern Geauga counties.
To be added to the local email distribution, contact Robin Borer at aprfoolgal@gmail.com
Inaugural Paint Out Sat. May 18, 9am-1pm (Rain date: Sun May 19, 9am-1pm) at Chair Factory Falls. See website for details.

Additional paint out dates will be sent to members on the local distribution list, now forming.
Central Ohio Plein Air Painters (COPA)
– COPA Schedule
Eastern Ohio Plein Air, endorsed by the Youngstown Davis YMCA
SouthWest Ohio Plein Air  (SWOPA) Painters
Plein Air Artists of the Western Reserve
This is a loose knit group of plein air artists that meet every Monday morning for breakfast, and then go and paint in the Marblehead area.
More coming as we hear about them
If you are a leader of one of these groups in Ohio, or know who is, please
contact me.
Sponsors.
SUPPORT PLEIN AIR PAINTING.
We really appreciate all of our generous sponsors. We'd like to send a HUGE thank you to each and every one of them!